The Certified Public Accountant (CPA) exam, administered by the AICPA, is the highest level of proficiency in the field of Accountancy across the globe. In the world of accounting and finance, a CPA is an elite professional accountant who has met state qualifications and has acquired an additional level of credibility and expertise.
A CPA can act as a tax consultant, financial advisor, business consultant, and they can also take up any other position related to finance in a company. The CPA exam thoroughly prepares you for the core concepts of accounting and tests your capability to apply your learning in the field of auditing and accounting. Whether you're a career professional looking for a new credential or career change or an accounting major considering getting your CPA license, there are several great benefits of being a CPA.
Salaries vary based on experience level and the industry, but over the life of their careers, CPAs can expect to earn $1 million more than their counterparts without a CPA license, on average. Having a CPA license also opens doors to more benefits that come in the form of a higher ranking job or through the negotiation of power. CPAs can negotiate more benefits, including flexible work schedules and vacation time since they are in higher demand than their non-CPA counterparts.
CPA Salary Guide for Public Accounting
Let's look into public accounting where the salary is divided into small, medium and large CPA firms. All amount in US dollars.
1. Junior Accountants (1-3 years)
(USD in thousands)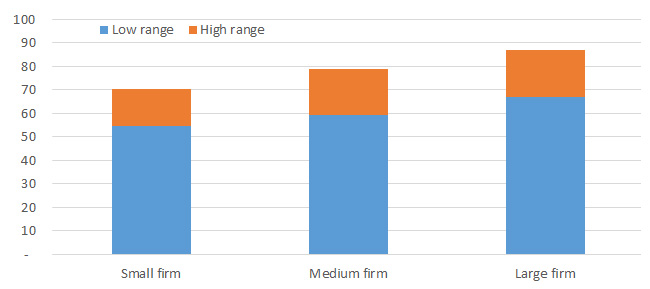 Accountants fresh out of college typically start their career with a salary range of low to mid $50K.
As they continue to accumulate their experience and get their CPA qualification, most of them will have a pretty decent salary raise to $70K – $80K, or even approach $90K for those who are lucky enough.
2. Senior Accountants (4-6 years)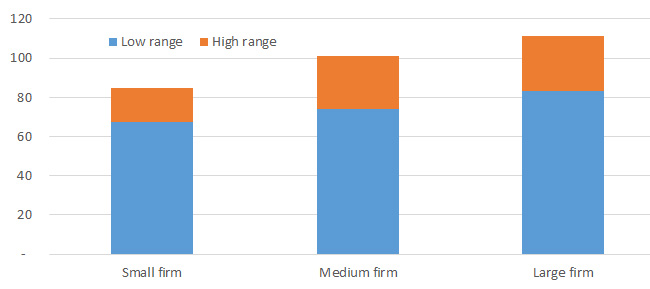 As accountants climb up the career ladder and become assistant managers and managers, the firm will award them with an increased salary every year.
From here the difference becomes more apparent between small firms (i.e. local CPA firm serving mom-and-pop shops) to big firms such as the Big 4 and other national accounting firms.
Such difference can be as much as $60K in the high range, but again it also depends on the location and how competitive the job market is overall.
3. Director and Senior Managers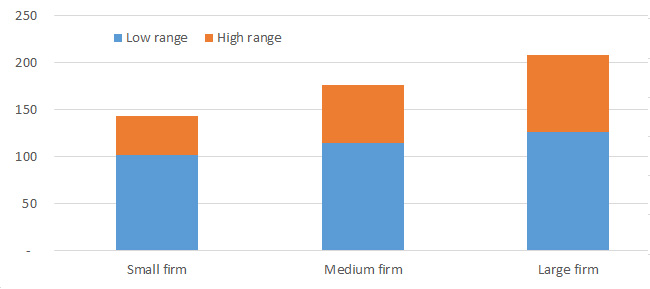 By now, many of the public accountants would have moved to the corporate or another financial field.
For those who stay and become partners — here is the reward: these CPA's salary will be multiples of what they earned a few years ago and can even reach half a million dollars per year.
The range can be pretty big — if one works in a small local CPA firm, you simply can't charge too much to each client and so the revenue (thus the salary) will remain to be limited.
However, for Big 4 and other major firms with many million-dollar accounts, it is understandable that partners can actually get a very good income. Having said that, the stress and the workload that come with it will also be quite different.
CPA Salary Guide for Corporate Accounting
Many public accountants switch to corporate for a better work-life balance or for other family reasons. Some make the change because they don't want to be a "salesman" soliciting clients but would rather happily stay in the middle and back office.
In terms of the salary prospect for these CPAs, it does make a difference when you make the switch.
1. Junior Level (1-3 years)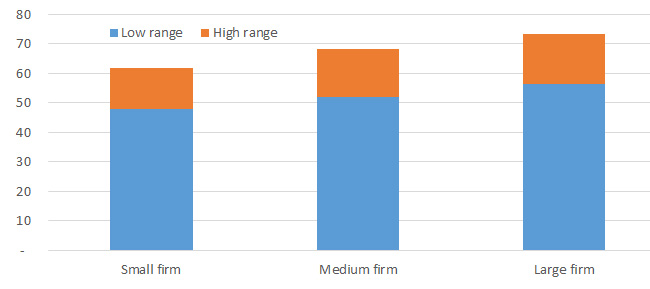 The difference in salary due to company size is less apparent in non-public or corporate accounting. You can expect to get anywhere from US$50K to $70K depending on the industry and the location. Typically, the level is slightly lower than that in public accounting.
2. Senior Level (4-6 years)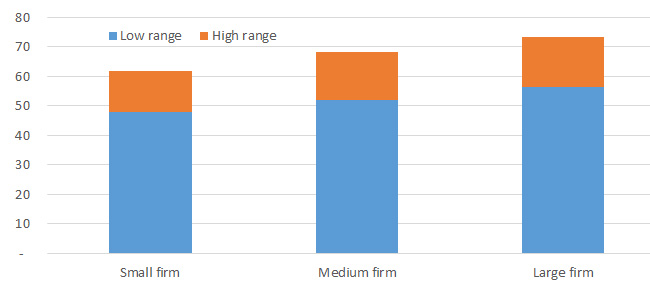 With 4-6 years of experience, finance professionals in accounting department will generally get a salary raise by promotion, and will get $60K to mid $70K. For highly profitable industries or those specializing in niches with high demand, you can expect to get paid more.
While getting the CPA will certainly help in your resume, this qualification is not necessary at this stage in non-public accounting.
3. Managers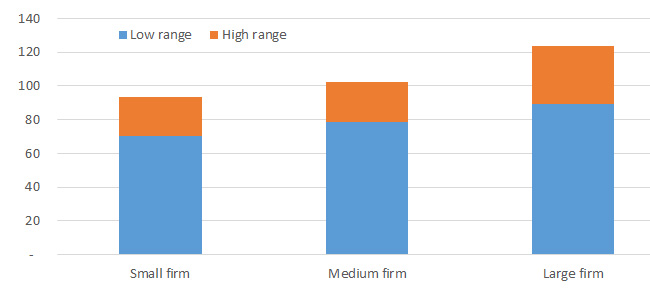 4. Senior Management Level
We don't have a chart for this, but for finance executives with 10+ years of experience and become the controller or CFO of the organization, you can expect to get more than $100K even for small local firms. For important positions in listed companies, you will be paid multiples of that.
At this stage a CPA qualification is almost necessary — so if you didn't get it 5-10 years ago, you will have to make up for it.
Conclusion:

Hope that the above article is helpful to you in your CPA exam day preparation. This article tells you about the salaries you can expect as a CPA in both public and corporate domains. If you have any queries, feel free to comment in the section below. Happy Learning!
Simandhar Education:

Simandhar Education is the official partner of Becker and AICPA - Largest Training provider for US CPA, US CMA, IFRS and EA courses in India with offices in Bangalore, Hyderabad, Delhi, Ahmedabad, Gurgaon, Kerala, Cochin (Kochi), Trivandrum, Kottayam, Kozhikode, Malappuram, Chennai, and Mumbai.

Learn how to use CPA, from First basics to advanced techniques, with online video tutorials taught by industry Experts. Simandhar Education is the best leading training provider for CPA exam in India. Contact us @+919390785925.