Before anyone gets into accounting, it is natural to ponder about the future of the profession and the salary prospect.
For those who are already accountants, the next question is whether it is worthwhile to pursue the CPA, and whether the hard-earned qualification will bring tangible benefits.
Accountants love statistics and charts, so this is my attempt to prove to you that this is an excellent career choice in the 21st century. I will also show you how the "one-off" effort of getting the CPA will lead to more fruitful financial benefits for years to come.
For those who prefer to read the text, here is what we went over in the video:
CPA Salary Guide for Public Accounting
Let's look into public accounting where the salary is divided into small, medium and large CPA firms. All amount in US dollars.
1. Junior Accountants (1-3 years)
(USD in thousands)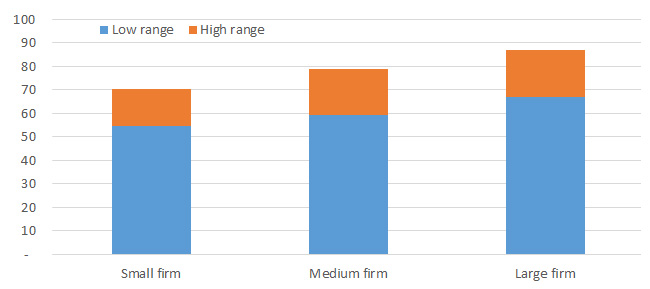 Accountants fresh out of college typically start their career with a salary range of low to mid $50K.
As they accumulate their experience and get their CPA qualification, most will have a pretty decent salary raise to $70K – $80K, even approach $90K for those who are lucky enough to work during "good" times and live in expensive cities such as New York.
2. Senior Accountants (4-6 years)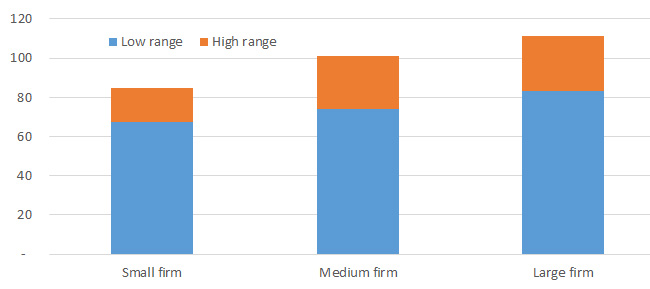 As accountants climb up the career ladder and become assistant managers and managers, the firm will award them with an increased salary every year.
From here the difference becomes more apparent between small firms (i.e. local CPA firm serving mom-and-pop shops) to big firms such as the Big 4 and other national accounting firms.
Such difference can be as much as $60K in the high range, but again it also depends on the location and how competitive the job market is overall.
3. Director and Senior Managers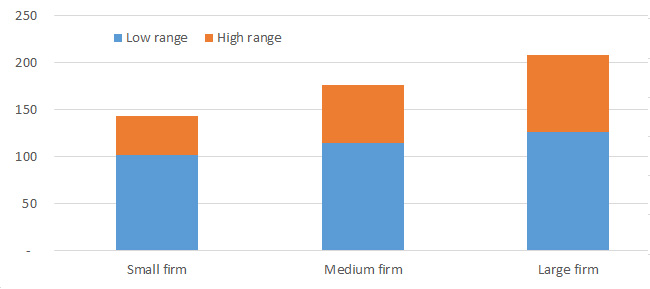 By now, many of the public accountants would have moved to the corporate or other financial field.
For those who stay and become partners — here is the reward: these CPA's salary will be multiples of what they earned a few years ago and can even reach half a million dollars per year.
The range can be pretty big — if one works in a small local CPA firm, you simply can't charge too much to each client and so the revenue (thus the salary) will remain to be limited.
However, for Big 4 and other major firms with many million-dollar accounts, it is understandable that partners can actually get a very good income. Having said that, the stress and the workload that come with it will also be quite different.
CPA Salary Guide for Corporate Accounting
Many public accountants switch to corporate for a better work-life balance or for other family reasons. Some make the change because they don't want to be a "salesman" soliciting clients but would rather happily stay in the middle and back office.
In terms of the salary prospect for these CPAs, it does make a difference when you make the switch.
1. Junior Level (1-3 years)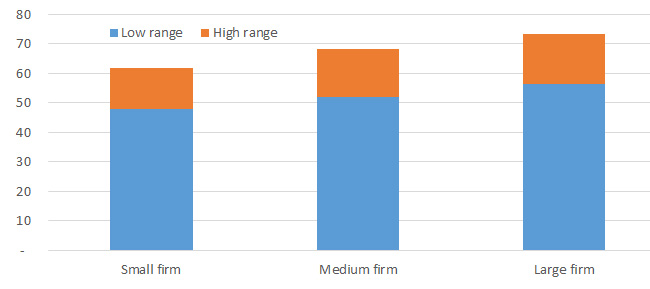 The difference in salary due to company size is less apparent in non-public or corporate accounting. You can expect to get anywhere from US$50K to $70K depending on the industry and the location. Typically, the level is slightly lower than that in public accounting.
2. Senior Level (4-6 years)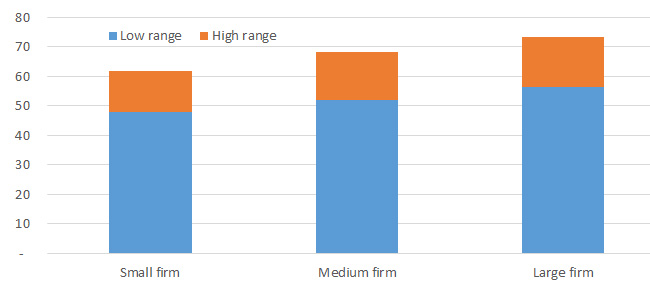 With 4-6 years of experience, finance professionals in accounting department will generally get a salary raise by promotion, and will get $60K to mid $70K. For highly profitable industries or those specializing in niches with high demand, you can expect to get paid more.
While getting the CPA will certainly help in your resume, this qualification is not necessary at this stage in non-public accounting.
3. Managers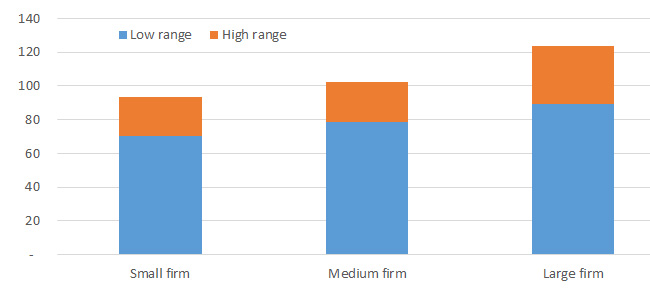 4. Senior Management Level
We don't have a chart for this, but for finance executives with 10+ years of experience and become the controller or CFO of the organization, you can expect to get more than $100K even for small local firms. For important positions in listed companies, you will be paid multiples of that.
At this stage a CPA qualification is almost necessary — so if you didn't get it 5-10 years ago, you will have to make up for it, or wait to get fired. I am not trying to scare you — I get an email from these senior guys every week and ask me how to take the exam when they are in their 40s or even 50s.
What is the Role of CPA Designation in Your Career?
In summary, here are the reasons for you to consider:
In general, you can expect a salary raise of 10-15% once you become a CPA. That's every year. Just think about the cumulative impact.
As you move up the career especially in a CPA firm, it is mandatory that you get the CPA license. This is definitely the case if you are aspiring to be the partner.
Even for corporate accounting, for important roles such as controllers and CFOs people expect you to be a CPA. If you procrastinate and don't get this done until 15 years later, it's just harder at that age to go back to the text books and tackle exams.
Source: ThisWaytoCPA.com summarizing the data from Robert Half 2016 Salary Guide and Holland & Associates Public Accounting Survey
Would You Like To Become A CPA Someday… Or Now?
You can learn about on how to become a CPA here. If you are serious to get started, I encourage you to sign up for my mini-course which is free to subscribe.